Intermodal Transport Reefer Container: Enjoy Fresher Durian More Quickly
Durian has been one of the trending topics due to its price reduction. It is said that there is still room for price reduction in the future, and achieving 'Durian Freedom' is just around the corner! Although durian is expensive, it has millions of fans worldwide and it is undoubtedly the king of tropical fruits with rich nutritional value. Because of its perishability and high transportation costs, durian has always been sold at a high price, making it difficult for the public to consume. How to improve transportation efficiency, ensure the freshness and quality of durian, and reduce transportation costs has become an important topic in the agricultural and commercial fields.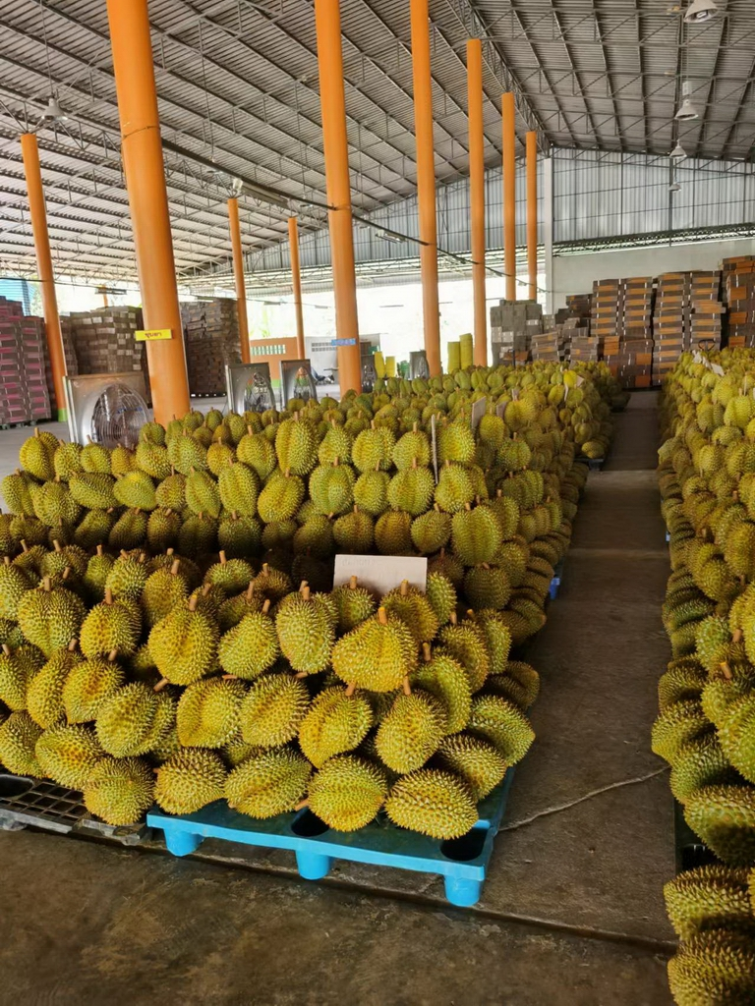 Reasons for the Price reduction of Durian
Durian has good sales worldwide, especially in the Southeast Asian and Chinese markets. Durians from Thailand are widely available from March to April, and the peak season is in May to August. In order to seize the opportunity, oversupply merchants are reducing prices to attract more consumers to buy. The development of the durian market is influenced by various factors such as climate, natural disasters, transportation equipment and prices.Durian is mainly using cold-chain transportation, so the improvement of transportation equipment will have a more significant impact on the durian market.
With the continuous improvement of reefer logistics equipment and technology, the consumption and damage rates of durian are greatly reduced, resulting in a decrease in market operating costs and lowering the price of durian. In addition, it can also improve logistics efficiency, shorten transportation time, reduce inventory pressure, and better meet consumer needs, which help maintain the freshness and quality of durian. At the same time, it has also promoted the development of the durian industry and expanded the durian import and export market, which will increase competition and pressure among merchants, causing fluctuations and decreases in durian prices.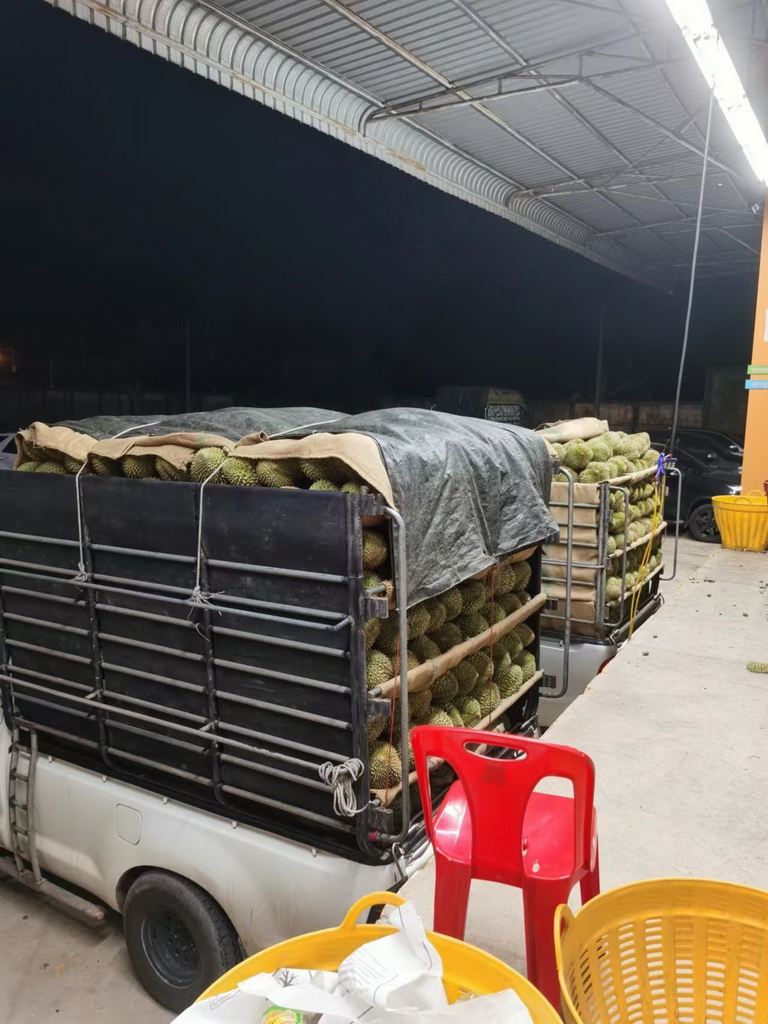 Improvement of Reefer Logistics Equipment
Loading durian in the intermodal transport reefer container can reduce transportation time and the probability of dead packages and black flesh to improve its freshness and taste and ensure that durian reaches consumers with the best quality. Taicang CIMC Reefer Logistics Equipment Co., Ltd. (TCRC for short) will continue to respond to market and customer needs, and work together with multiple partners to improve product performance, so that consumers can eat cheep and cheerful durian.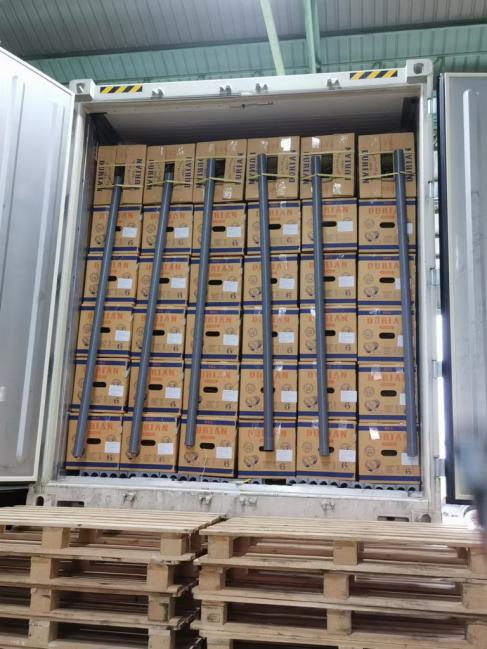 In the past, durian from Thailand and Laos was mostly transported domestically by land. While railway transportation is fast, with a large carrying capacity and better timeliness. On December 3, 2022, the China-Laos Railway officially opened. According to the People's Daily Online, as of April 9, 2023, the China-Laos Railway has sent 13.93 million passengers and 18.38 million tons of goods in total. More and more Southeast Asian tropical fruits will be transported to consumers' tables by the China-Laos Railway .
Product Name

S45' Intermodal Transport Reefer Container

Product Description

Characters:

Standard outer width

Aluminum T-floor

Flat or corrugated door lining

Others:

Other sizes can be customized according to the drawing.

Markings available upon request

Main Technical Parameter

External

Dimension

Length

13716mm

Internal

Dimension

Length

12662mm

Width

2438mm

Width

2294mm

Height

2896mm

Height

2577mm

Tare WT. incl. Reefer Unit

35000kg

Max. Gross WT.(Without Reefer Unit & Diesel Tank)

5670kg

Max. Gross WT.(With Reefer & Diesel Tank)

6740kg

Max. Payload

2826kg

Capacity

74.5m3
Intermodal transport reefer containers are suitable for railway and road vehicle transportation, and can be transported by a 45-foot gooseneck skeleton semi-trailer for road transportation. The front end of the container is equipped with a diesel tank with a volume of about 400 liters (the diesel tank volume is affected by the size of the reefer unit), which can meet the continuous operation of the land transportation reefer unit for 7 days. In order to increase the strength and durability of the container, CORTEN A steel is used for the front and rear frames, top and bottom side rails, MGSS is used for the side panels, roof panel and rear door, and BN4 stainless steel material is used for the inner side panels. The front wall of the container is reserved for the reefer unit opening, and the container is equipped with a return air plate. The top plate is equipped with a reefer air duct. In order to ensure the normal circulation of the internal air, the loading cannot exceed the red warning line inside the container, and the ventilation of the middle gap of the floor must be ensured.
In Conclusion
In addition to durian, there are also some high priced fruits, such as new varieties of apples with high added value, imported high-quality longan, etc. Under current technological conditions, transportation and storage require high operating costs, and the cost remains high. With the upgrading of reefer logistics equipment and the reduction of costs, the prices of these fruits will gradually stabilize. TCRC will also respond to market demand in a timely manner, pay attention to the upgrading and improvement of transportation equipment, and develop more special reefer containers suitable for transporting expensive fruits and food, so that foodies can enjoy fruits.